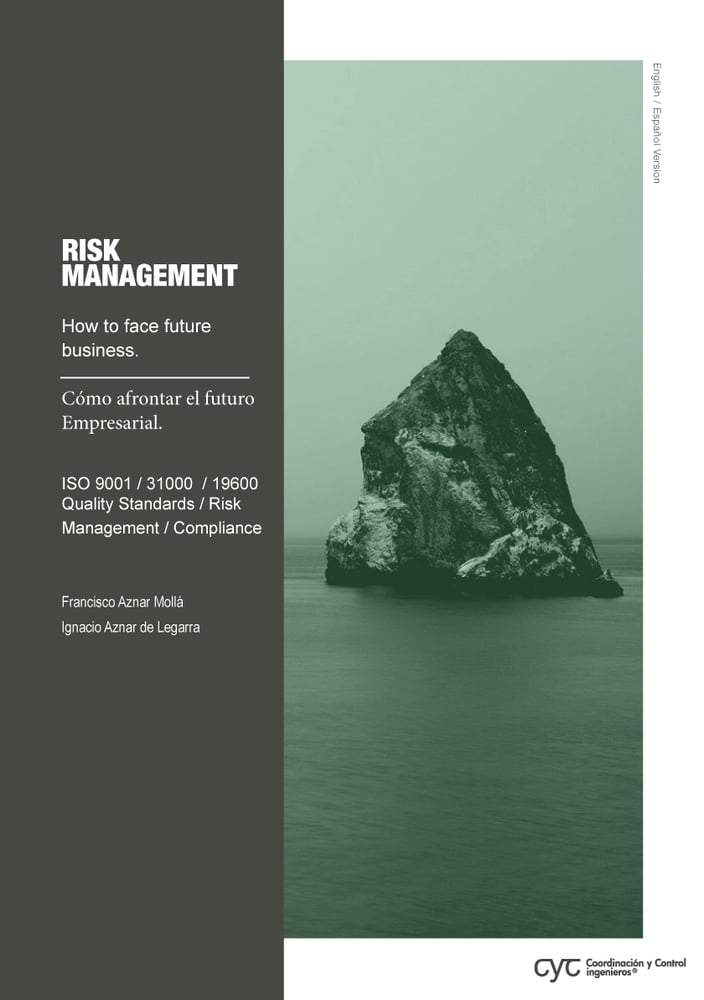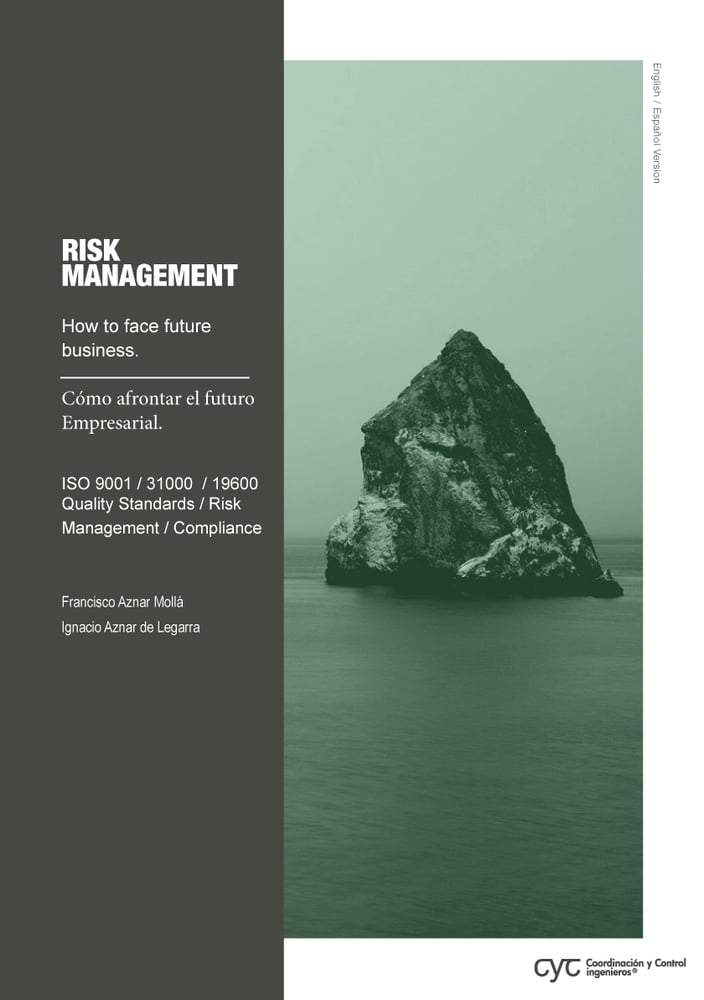 Risk Management How to face Future Business
€15.00 / On Sale
Click here to download a preview / Pincha aquí para descargarte una muestra del libro
A didactic guide to understand Risk Management from the concept con to its application.
(Bilangue) 135 illustrated pages.
----------------------------------------------------------------
Una guía didáctica para entender la gestión del riesgo desde el concepto hasta su aplicación más inmediata.
Autores:
Francisco Aznar Mollá. Ingeniero Expertise y Director de CyC-Ingenieros.
Ignacio Aznar de Legarra. Diseñador Industrial especialista en branding y doctorando en materia de riesgo y diseño.
Prólogos:
- Enrique Ballester Sarrias. Director de la Escuela Técnica Superior de Ingeniería de Diseño.
- Javier Boix Reig. Catedrático de Derecho Penal Universitat de València
- Moshe Dov. Consultor de calidad y Catedrático en el centro de Estudios Académicos Or-Yehuda, Israel.
- Moshe Soham. Director general de la camara de comercio Israel -España (MBA).